Newcastle University Business School (NUBS) joined forces with universities across Europe and America to speak to aspiring female leaders. NUBS featured as a fireside chat at the Access Online Women & MBA Event which was a virtual safe space for aspiring female MBA students to gain essential information on how to take the next steps in their career and learn how they can progress with their self-development.
Inspiring women to take the next step
Degree Programme Director of the Newcastle MBA Rebecca Casey and Dr Janette Young represented Newcastle University Business School to talk about Dr Janette Young's book Leadership Resilience in a Digital Age through a series of questions to delve into the findings from the publication.
Dr Janette Young, a longstanding senior academic, currently contributes to the MBA programme at Newcastle University Business School induction and supervises MBA dissertations at Newcastle University. She also runs her own business for coaching and consultancy.
Individuals at the event got a taste of what to expect from the publication. Rebecca and Janette discussed the first steps for Leaders and, in particular, women on how they can develop their personal resilience. Those who are considering an MBA in a dynamic environment must also be aware of the 'intense change' both in terms of climate change, Covid pandemic, economic impact, and the impact of the new technologies.
Q&A with Dr Janette Young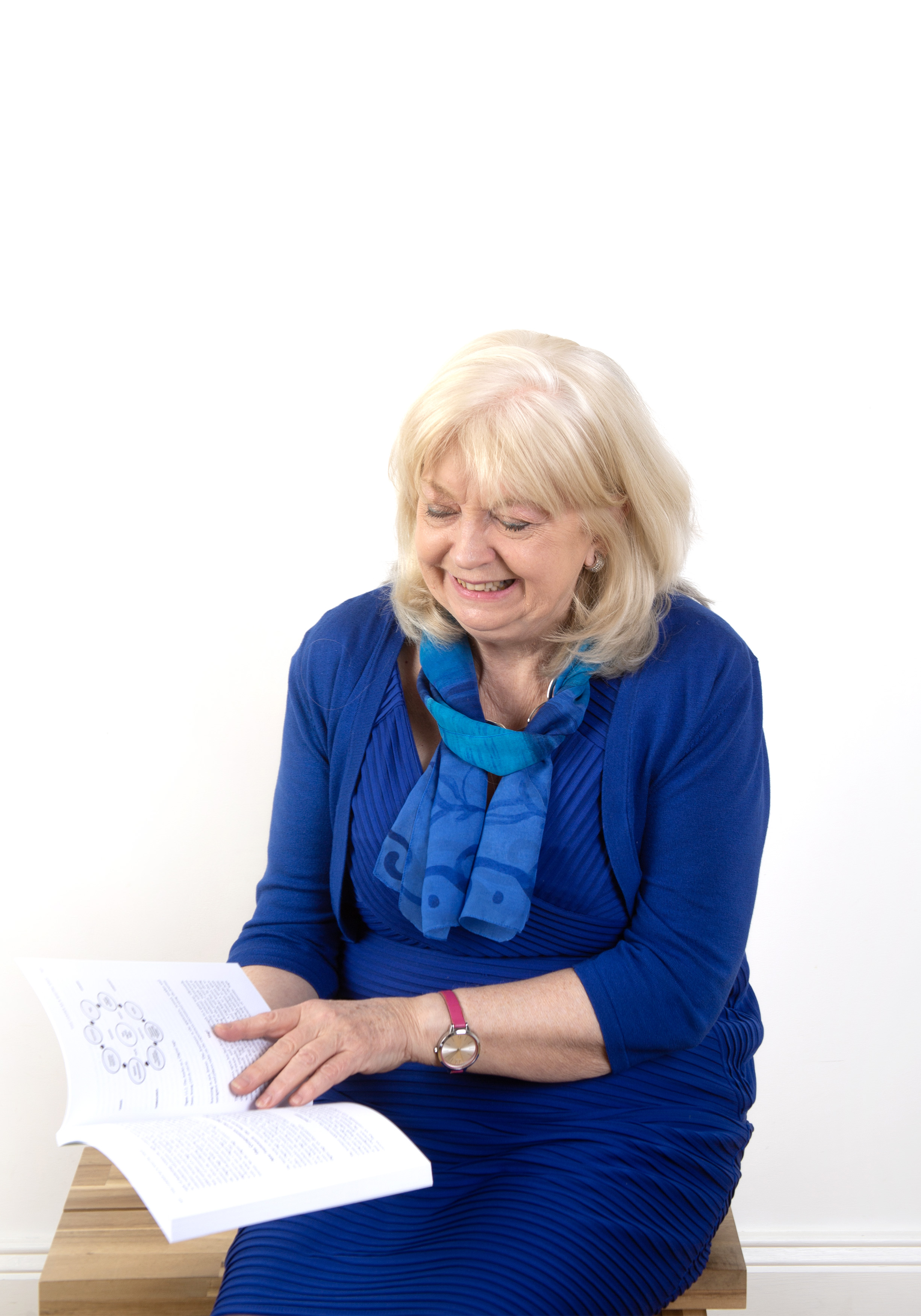 A key theme that ran throughout the talk was personal resilience. Dr Janette Young sat down with NUBS to talk about the recent event appearance, her publication and findings from Leadership Resilience in a Digital Age. Routledge Publishers.
Interviewer: Why do you think it is important for women leaders to have resilience when working in business?
Dr Janette Young: The MBA students may arrive in the country; make new friends; have new experiences, and they also have to live and study through an intense one-year course. Really and truly, MBA students need to think about resilience, not just for now but also for their future, so that they can operate in a balanced way. It is not just about reading and studying, it also encompasses factors of everyday life that involve survival.
Another thing that aspiring leaders need to think about is that there are waves of constant change that now include a lot of factors to consider. This is why prospective students need to think about creating balance while they study and plan for this in advance.
I: How should women in this position go about building resilience?
JY: The first step, which is absolutely key, is finding someone you feel comfortable with to open up to, who will be a confidante. It could be a friend, family member or professional person. There are, of course, other aspects to consider, but this is an important first step. You need to open up.
I: In the chat, it was mentioned how hybrid working and the current state of living is having a positive impact on women and is more appealing for them to consider studying for an MBA when developing their career in business. Why do you think this is and do you think this affects women's resilience in the workplace?
JY: I don't think we can go backwards; hybrid working is the future. We are going to be physical and online and we need to embrace that. This is good news for women MBAs as it involves more flexibility, less travelling, and work can fit into a work-life balance. I think that women leaders need to understand how to work online. How do I project manage and manage a team online? It is going to be an important leadership concept. Digital leadership is really important in the future.
There are tools (for employers) and ways to project manage that use online tools as well which are discussed further in the book. Everyone, including women MBA's, must appreciate the need to collaborate both on and offline and take into account the needs and welfare of those around them. In a post-Covid world, showing empathy and awareness of the requirements of staff will be crucial.
I: You cited an inspiring quote in your talk about 'making the change to transform'. What advice would you give to women who are considering studying an MBA programme and where should they start?
JY: To study an MBA, you need to take into consideration that it only takes a year, but it is a very intense year. You will be meeting new people and you will feel you're being stretched, which is what you want, but, hopefully, not overstretched. To pull back from feeling overstretched, you need to be thinking about personal resilience and consider broader aspects of how you're going to operate as you can't just be studying all the time, you do need to bring in some joy, happiness, and laughter. All these things will help.
De-stressing can be exercising or meditating. It could even be cooking or gardening which cover wellbeing. The keyword there is balance. You've got to do your work and set deadlines, but let's be balanced as well as you can't do everything when you're not feeling balanced overall. I call this personal resilience.
I interviewed leaders in the digital sector in the North East of England. All the things mentioned were coming from their voice and the book is full of quotes to support this. As mentioned above, conversation and dialogue are really important as it helps you to reflect and re-shape thoughts.
I: What tools can women keep using to develop their resilience, so it remains and keeps growing?
JY: Self-awareness is something that everyone needs. Don't compare yourself to someone else and work out what is right for you. Planning in advance is one of the tools that women can use along with working out what is right for you.
To be a leader in the digital age is going to be very different; you have to care about your staff and what is happening to them.
Dr Janette Young also prepared questions for individuals who are considering studying an MBA which involves taking the first steps to build resilience.
If you are considering shaping your future with an MBA, try answering the questions below.
Who can I turn to for a confidential conversation? What contacts do I have in place?
What daily and weekly tools and strategies do I have in place to balance my life while studying?
When I get to the "edge" – what strategies do I have in place for myself? Develop a plan.
Am I observing both my mind and body?
About the Newcastle MBA
The Newcastle MBA is an inclusive programme that champions equality in gender diversity and represents an international student body.
Our programme shapes individuals to transform personally and professionally and creates the next generation of leaders while they learn in a friendly and supportive learning environment. We will prepare you for jobs of the future, technology that hasn't been invented, and opportunities we don't yet know about.
With our MBA, you will develop the capabilities you need to be competitive in any industry or entrepreneurial venture, honing in on your leadership, critical thinking and communication skills.
Our cohort are supported every step of the way through our comprehensive range of wellbeing services.
Source: Janette Young (2022) PhD Leadership Resilience in a Digital Age. Routledge Publishers