The MBA in Canada is gaining in popularity as future business leaders are drawn to the quality of education, looser visa regulations compared to the United States, and the wide range of career opportunities after graduation.
In this article, Access MBA explores Canada as an MBA destination and also examines the best-paying MBA jobs for a business graduate in the country.
Why are MBA aspirants attracted to Canada?
The world's second-largest country by surface, and yet one of the most sparsely populated, Canada is an economic powerhouse. The country is a top trading nation, has vast oil reserves, and is a major exporter of energy, food and minerals. It also has a big and multifaceted service sector.
Business management courses in Canada are more affordable than in the USA, Australia or the UK. Business schools in the country offer excellent infrastructure, exposure to top businesses, and scholarships. Don't let the lower cost fool you – Canadian business schools are among the best in the world.
Read more: Which Are the Highest-Paying MBA Jobs in the US?
What salaries can MBA graduates expect in Canada?
Many business professionals are drawn to the MBA degree because of the generous return on investment (ROI) it promises. According to Payscale and Glassdoor, the average salary for holders of MBA degrees in the country is CAD 83,000 (USD 65,700), or a range of CAD 80,000 to CAD 90,000.
But that's only part of the story. Some MBA rankings - like the one compiled by the Financial Times (FT) - take into consideration the salaries of alumni three years after graduation. This measure is superior because it gives applicants a concrete timeframe and an idea of the general progress of alumni over time.
Here are average salaries three years after alumni completed their courses at the following Canadian schools. We cite these schools because they made it into the last FT global MBA ranking. The amounts are in US dollars.
Western University: Ivey – USD 110,586
University of Toronto: Rotman – USD 109,613
McGill University: Desautels – USD 103,367
Queen's University: Smith – USD 96,895
When you compare alumni salary before and after the MBA, these amounts represent increases of between 70-80%.
While these numbers are impressive, you need to remember that they are not the sole yardstick of the degree's true quality. The MBA is more than the sum of its parts. It can be difficult to estimate the MBA's true return on investment (ROI) because the gain from acquiring greater skills, experience and confidence, as well as network alumni, is truly incalculable.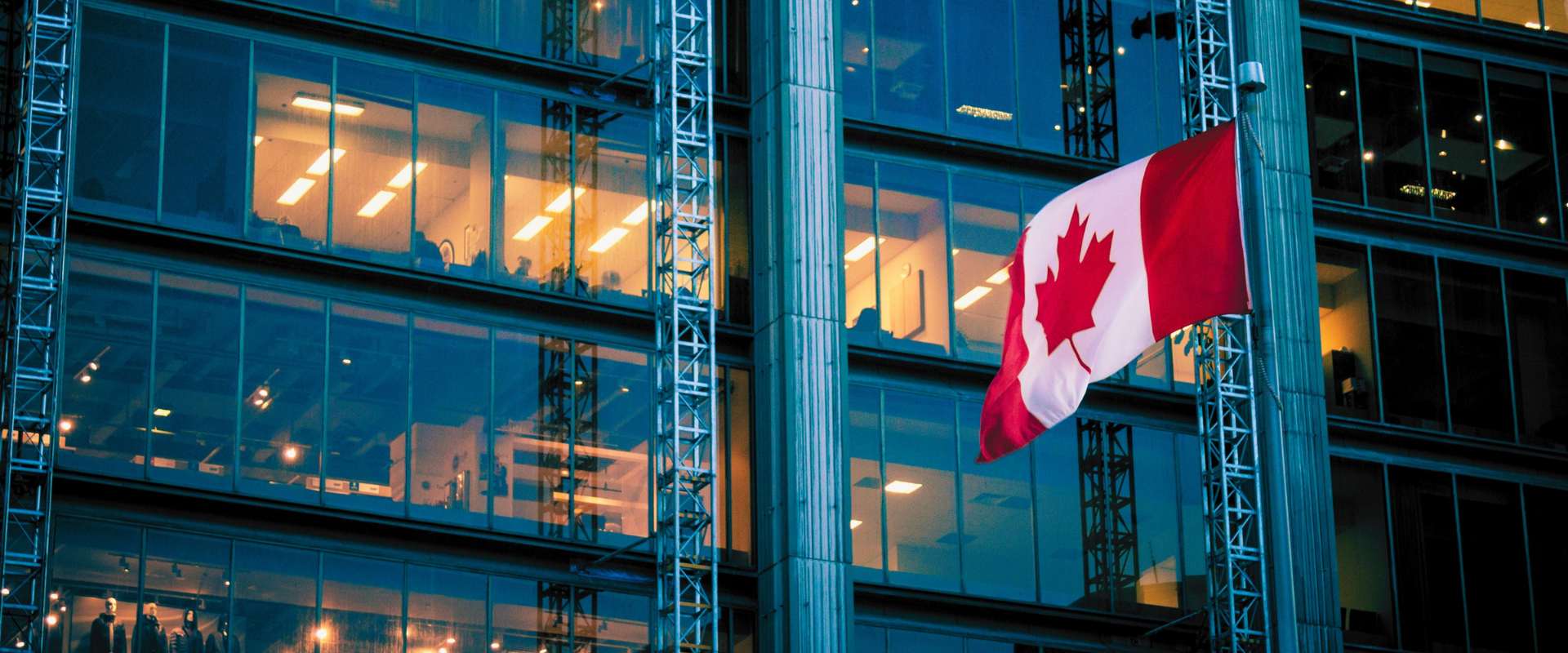 Which Industries employ MBA alumni?
Now that we have established the average remuneration an MBA graduate can expect, it's time to examine the industries favoured by graduates.
Consulting and finance are the most popular industries among MBA graduates in the country, but technology has been gaining in popularity. Business school graduates around the world have increasingly been drawn to careers in technology in recent years, often starting and moving up in product-management roles, according to the Wall Street Journal. In response, business schools have been launching degrees with tech concentrations dealing with topics such as data analytics and artificial intelligence. The pandemic has only accelerated this trend.
In contrast, sectors hit hardest by the pandemic, such as retail and energy, have recruited fewer MBA graduates lately.
Read more: What Does Canada Have to Offer to the MBA World?
Which are the highest-paying sectors?
So what do jobs in consulting, tech and finance pay in Canada? As you would expect, numbers vary across different schools, so we will examine the employment reports of two of the country's most renowned institutions – Ivey and Rotman.
Below you can see the data for the Ivey MBA class of 2020, including base salary by industry and the share of graduates employed in the respective industry.
| | | |
| --- | --- | --- |
| Industry | % of graduates employed | Salary (in CAD) |
| Finance | 31 | 89,737 |
| Consulting | 12 | 118,917 |
| Technology | 10 | 105,002 |
Note that the base salary excludes other guaranteed compensation such as signing and annual bonuses. This "other compensation" amounted to CAD 26,000 for the technology industry, CAD 22,000 for consulting, and about CAD 10,000 for finance.
Here is the breakdown for the Rotman MBA class of 2020.
| | | |
| --- | --- | --- |
| Industry | % of graduates employed | Salary (in CAD) |
| Finance | 35.2 | 93,784 |
| Consulting | 16.9 | 124,556 |
| Technology | 10 | 92,731 |
Those employed in legal services (6.4%) received the highest average salary of CAD 144,000, and those employed in manufacturing (1.5%) received the lowest average salary of CAD 65,000.
If you are interested in a particular school make sure you check its most recent employment report. If the school doesn't make a habit of publishing such reports, you can meet its admission officers and ask them anything during Access MBA's One-to-One events.