The US has always been a magnet for ambitious business professionals who want to take their careers to a new level with an MBA degree.
In this article, Access MBA explores the US as an MBA destination and also examines the best-paying MBA jobs for a business graduate in the country.
Why are MBA aspirants attracted to the US?
The US is the world's foremost economic power with an unmatched global reach. The country accounts for almost a quarter of the world's total gross domestic product (GDP) and has the most technologically powerful and innovative economy in the world.
There are many reasons why MBA aspirants want to study in the United States: the quality of its business schools, the connection these schools have established with domestic and international businesses, the opportunity to build a strong network, the countless internship options, the high remuneration, the prestige, etc. The US is and will for a long time remain one of the most coveted locations for postgraduate business education.
Which industries employ most MBA alumni?
The biggest employers of MBA talent have been consulting, financial services, healthcare and, lately, technology.
Technology has been gaining in popularity in recent years and the pandemic has only accelerated this trend. Tech companies whose businesses have surged during the pandemic, such as like Amazon, Zoom and Netflix, are attracting more and more MBA graduates. For instance, Amazon has announced plans to recruit more than 1000 MBA students for full-time jobs and internships this year.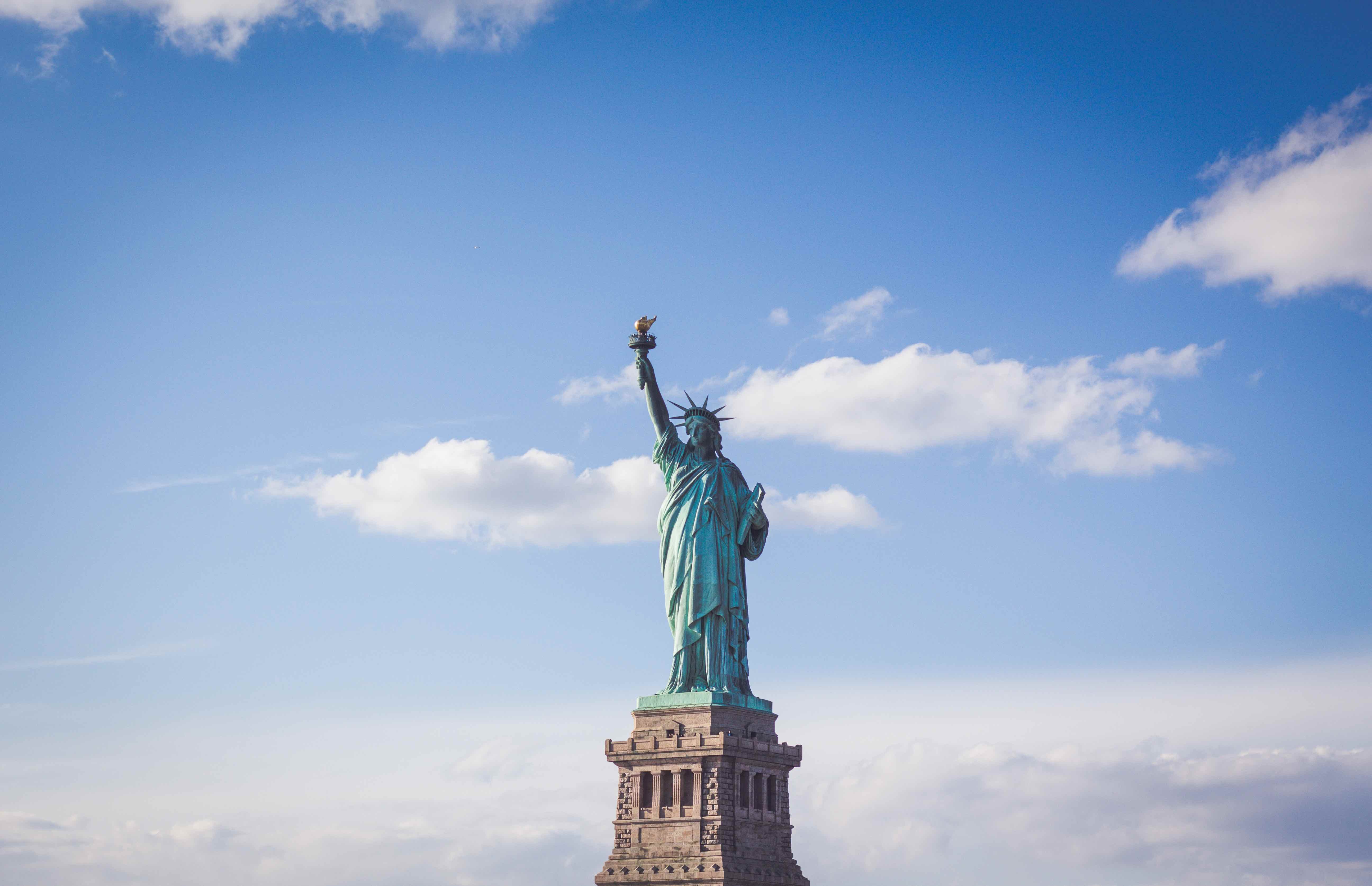 Many graduates are increasingly eyeing other popular fields such as venture capital, private equity and green energy while other traditionally big MBA hirers such as airlines have pulled back internships and job offers.
Read more: Which Are the Best-Paying MBA Jobs in Canada?
What salaries can MBA graduates expect in the US?
Remuneration is certainly one of the major factors that business professionals consider when weighing up the benefits of the degree. The average salary for an MBA graduate in the US is USD 91,000 per year, according to Payscale.
This number gives you an idea of the general level of remuneration that MBA graduates can expect, but it does not tell the whole story. The professional opportunities that business education offers are vast and diverse and average estimates barely do them justice. Your salary as an MBA graduate in the US (and everywhere else for that matter) will depend on numerous factors, including your school, its connection to businesses, your network and your preferred industry, employer, employment position, etc.
So let's start by looking into particular schools and the numbers they report. One of the best shortcuts for this purpose is the Financial Times Global MBA ranking. It offers a helpful gauge of remuneration because it breaks down the data for separate schools and also shows you what alumni make after a certain amount of time following graduation, in this case three years.
Below you can see the data for four US schools that made it into the ranking:
| | | |
| --- | --- | --- |
| School | Salary after 3 years (USD) | Growth from pre-MBA salary |
| | 143,692 | 117% |
| | 142,340 | 117% |
| | 138,946 | 117% |
| | 132,084 | 135% |
Salaries three years after graduation for US schools listed in the Financial Times ranking range from USD 110,000 to USD 200,000. Note that data gathering was disrupted in 2020 by the pandemic, which led a number of US schools including Harvard, Stanford and Wharton to suspend their participation. Had they taken part, the upper limit of the range would undoubtedly have been higher.
Which are the highest-paying sectors?
Now that we have established the general salary range, we can go a little deeper and see which industries traditionally pay the most. The answer to this question, however, is not straightforward because the connection between salaries and sectors varies across schools. Tradition, links to the industry and proximity to certain economic hubs all matter. Location does too: salaries in the Midwest and the South tend to be lower than those in the West and the Mid-Atlantic.
Below you can see data from the employment reports of three US business schools, showing how many of the graduated students accepted jobs in a certain industry and their average remuneration.
Boston College - Carroll School of Management
MBA class of 2021
| | | |
| --- | --- | --- |
| Industry | % Accepted | Average Remuneration (USD) |
| Consulting | 25% | 147,455 |
| Technology | 10% | 127,900 |
| Financial Services | 23% | 126,389 |
| Bio/Pharma/Healthcare | 15% | 123,713 |
*Includes base salary and signing bonuses
Olin Business School at Washington University in St. Louis
MBA class of 2020
| | | |
| --- | --- | --- |
| Industry | % Accepted | Average Remuneration (USD) |
| Consulting | 20% | 130,300 |
| Technology | 29% | 120,200 |
| Healthcare | 9% | 118,800 |
| Financial/Insurance | 12% | 106,200 |
Simon Business School at the University of Rochester
MBA class of 2020
| | | |
| --- | --- | --- |
| Industry | % Accepted | Average Remuneration (USD) |
| Financial Services | 31.2% | 129,325 |
| Technology | 22.1% | 119,125 |
| Consumer Packaged Goods | 11.7% | 101,794 |
After so much information about salaries, it is always useful to remember that the MBA is not all about money. The degree is more than the sum of its parts and, along with a good salary, it helps business professionals gain better skills, self-knowledge, confidence, a valuable network and relationships that often last a lifetime. The true value of the MBA is truly incalculable.